I just received a battery/cord Boss Micro BR 80 as a gift. It's a very cool way to record music since it is an 8 track recorder but it is small as my Samsung Galaxy S7 Edge phone. There are many things I like about it but the best is portability. It has a built in drum simulator, a metronome-backing track player, the ability to record 2 tracks at once, and the equivalent of many amp styles as well as every foot pedal I have ever seen except for a wah and a volume. I use a small JBL battery operated portable speaker or in my studio I use my Fender mustang's mp3 port. Another cool thing is there are 100s of backing tracks that also change the pedal effects to match the music (major cool thing for someone new to pedal effects). It also allows you to set the adjustments to make your guitar sound like a bass guitar. You can also change the key of your guitar on the fly with just a few button pushes. Great for recording one track as lead, another as rhythm, and another as bass without ever changing out the guitar. Throw in a drum track and sing through the pair of built in microphones or an external mike and it records a complete one man studio band song and having 3 more tracks left for background singers or extra instruments for your music. The quality is not perfect music studio quality... But it's good enough to learn multiple instrument types as well as how to record on multiple tracks like the pros or show off for your friends after recording your first one man multi track studio mp3. They retail for around $259 but you can find one used on eBay or craigslist for around $150-$200.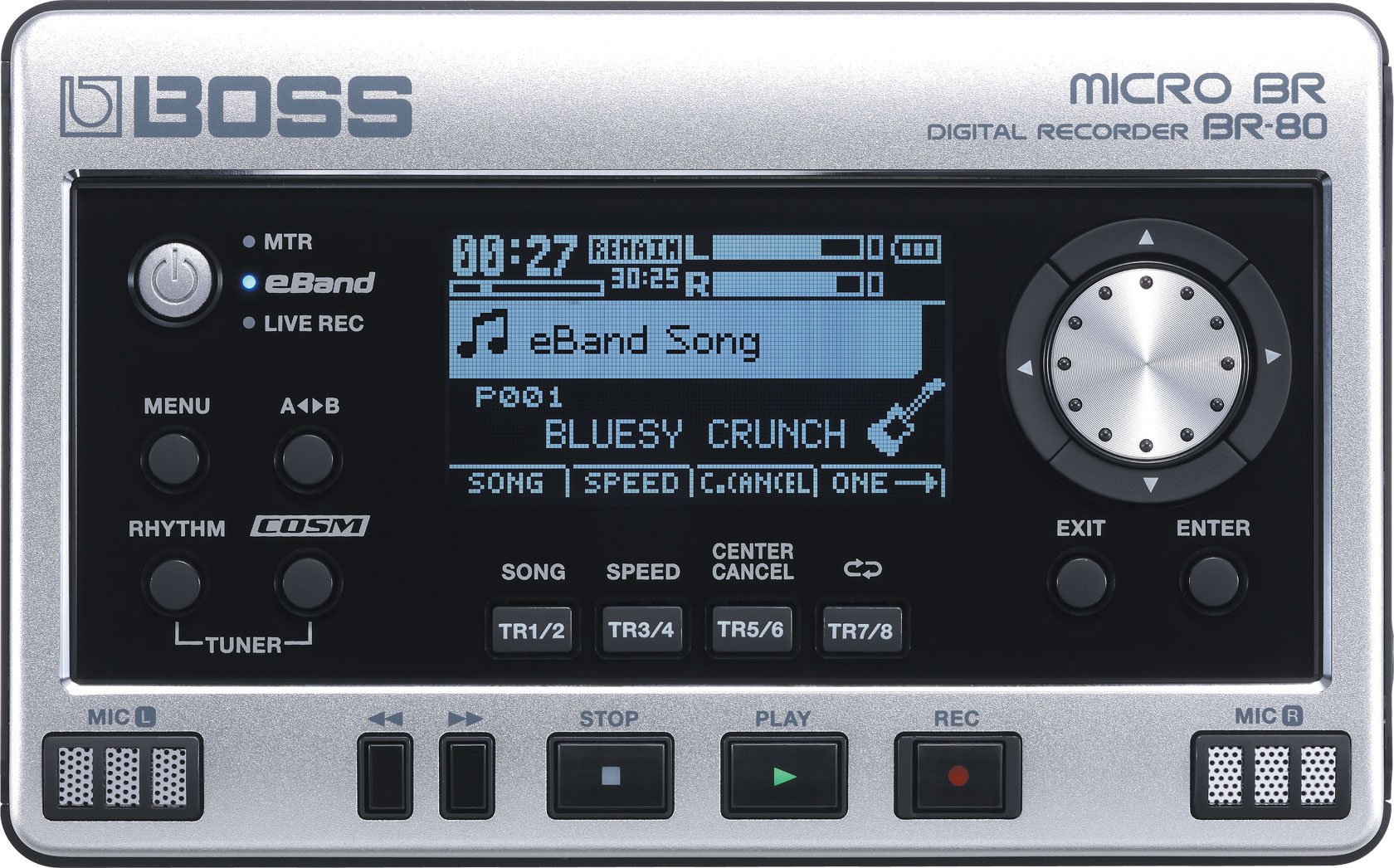 My question is does anyone know a good (inexpensive) windows 10 based recording studio software that works with the unit? It comes with one but alas this unit was used and the original software did not all come with it.
Yes I highly recommend this unit.
Thanks Doc